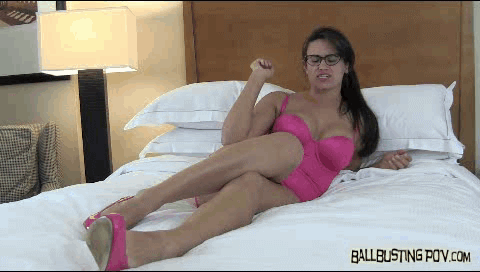 share gif:
You love getting ballbusted don't you? My pink heels are looking sexy and they are absolutely perfect for kicking a loser like you right between the legs.
I can't wait to see the look on your face when I crush your testicles then make you get back up for some more ballbusting fun!
Your balls will be swollen by the time I punch them and kick them around!
- Penny Barber